Sponsored Research Programs: Internal Submission Deadlines
SPA-11-025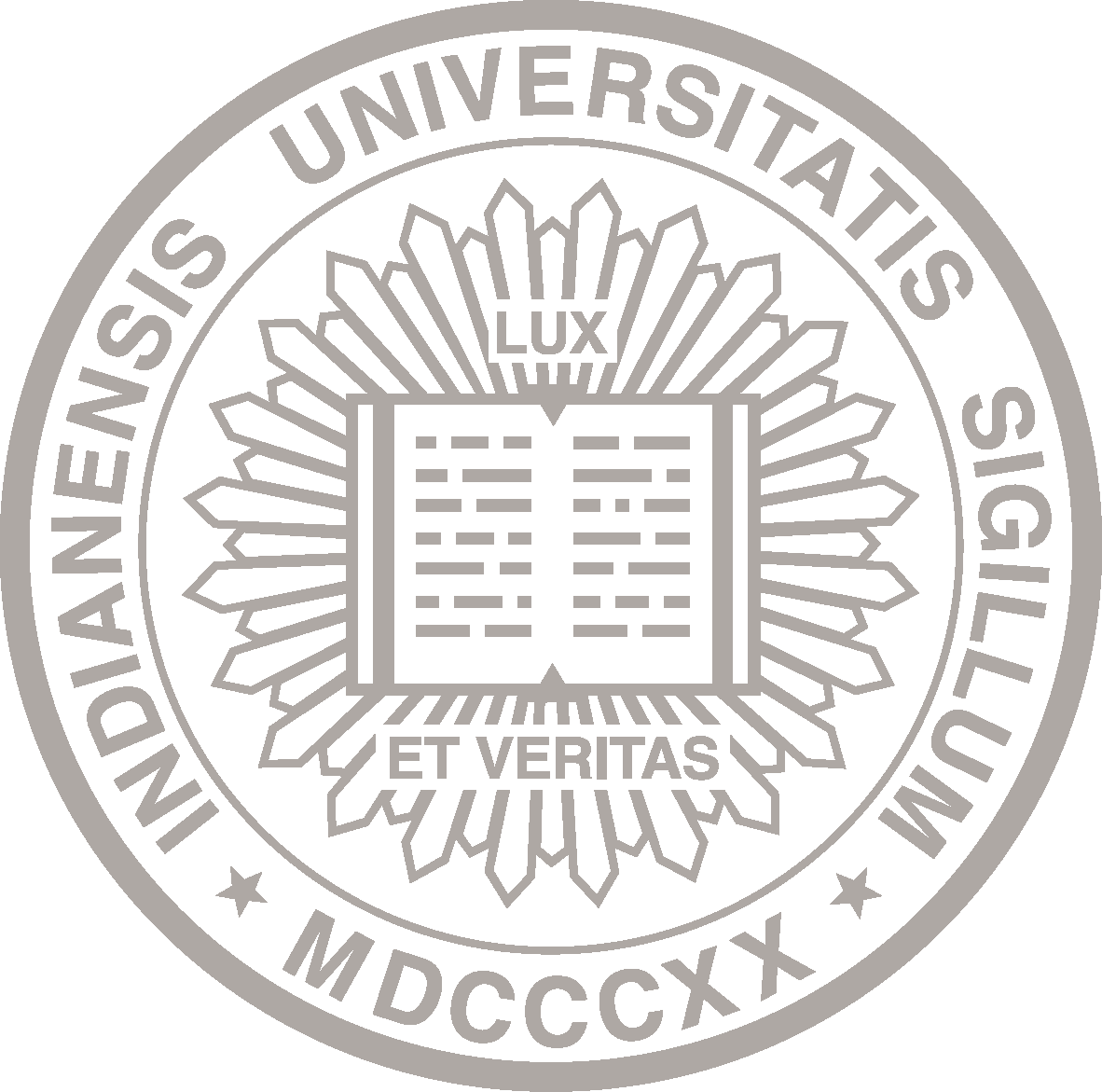 About This Policy
Effective Date:

01-01-2011
Date of Last Review/Update:

10-11-2022
Responsible University Office:

Office of Research Administration
Responsible University Administrator:

Vice President for Research
Policy Contact:

Steven Martin
Associate Vice President for Research Administration
stemarti@iu.edu
Policy Feedback:

If you have comments or questions about this policy, let us know with the policy feedback form.
Many policies are quite lengthy. Please check the page count before deciding whether to print.
Scope
This policy applies to all Indiana University personnel submitting proposals and Post-Proposal Actions for sponsored projects. The Principal Investigator(s) (PI) on an externally funded proposal is ultimately responsible for adherence to the policy.
Policy Statement
All proposals and post-proposal actions for sponsored projects must be reviewed and approved for submission by the Office of Research Administration (ORA). Proposals and post-proposal actions may not be submitted directly to the funding source without the prior approval of ORA. Materials must be received by ORA in accordance with the timelines outlined in the procedures section of this policy.
Reason for Policy
Abiding by these internal deadlines helps to ensure a successful proposal submission and avoids negative impacts on other faculty submitting proposals caused by the diversion of staff resources to support late proposals.
Procedures
A.Internal Submission Deadline Matrix:
External Deadline

Monday

Tuesday

Wednesday

Thursday

Friday

Weekend

  Internal Deadline

Non-Governmental Proposals

All Proposal Components

 

Friday
9am

Monday 9am

Tuesday

9am

Wednesday

9am

Thursday

9am

Thursday

9am

NSF

Administrative Components

Wednesday

9am

Thursday
9am

Friday
9am

Monday
9am

Tuesday
9am

Tuesday
9am

NSF

Technical Components

Monday  9am

Tuesday
9am

Wednesday
9am

Thursday
9am

Friday
9am

Friday
9am

All Other Proposals -Administrative Components

Wednesday 9am

Thursday
9am

Friday
9am

Monday
9am

Tuesday
9am

Tuesday
9am

All Other Proposals -Technical Components

Friday
9am

Monday
9am

Tuesday
9am

Wednesday
9am

Thursday
9am

Thursday
9am

Post Proposal Actions

Wednesday 9am

Thursday
9am

Friday
9am

Monday
9am

Tuesday
9am

Tuesday
9am
B. Additional Guidance
Limited Review of Non-Governmental Proposals:

ORA reviews will be limited to representations and certifications required at time of proposal and accuracy of institutional information.  The accuracy of budgets and other administrative forms will be the responsibility of the submitting unit.  

Deadline Considerations:

Proposals with external deadlines earlier in the day (e.g., 9 a.m., or noon) should be treated as if they are due by 5 p.m. the prior day.
Proposals with external deadlines outside of normal business hours (e.g., 11:59 p.m.) must be submitted within regular ORA business hours.
Weekends, holidays and university closures are excluded from the internal deadline calculation.
ORA may need additional time to review federal and federal pass-through proposals containing the components identified below. It is best to contact ORA at least two (2) weeks prior to the external deadline for proposals that include the following:

multiple projects/cores,
large numbers of proposed subawards,
representation and certification documents, and/or
establishment of operations in a foreign country  

Please keep in mind that many sponsors require submission of proposals through their own electronic systems, which may be slow or unresponsive during peak use as deadlines approach.
Target deadlines should be used when the sponsor does not have a firm due date. The date used should correspond to the "on time" date from the above matrix.

Additional Considerations:

All key personnel must have current (i.e. last 12 months) conflict of interest (COI) disclosures on file prior to any submissions to NSF, NIH, DOE, and other sponsors that follow similar guidelines.
Proposals involving subawards must include a signed Letter of Support or Subrecipient Commitment form from all subaward institutions listed in the proposal.
Access to external proposal submission systems (e.g., Research.gov, ProposalCentral), should be granted to ORA upon submission of the administrative components through Kuali Coeus.

NSF technical components submitted through Research.gov are encouraged to be uploaded to Research.gov in advance of the technical deadline due to the submission validations NSF has implemented.
Submissions using ProposalCentral are encouraged to be uploaded to ProposalCentral in advance of the internal deadline due to submission validations.

Corrections to the administrative materials are due to ORA at the same time as technical components.
C.Late Proposals
Proposals submitted after the internal deadlines stated above are at risk of not being submitted. While ORA will take reasonable steps to accommodate late proposals, completing all tasks required to meet the external submission deadline may not be possible during periods of high activity or when diverting staff resources to submit the late proposal will adversely impact proposal submissions of other faculty that have submitted proposals on time. If ORA is able to submit, the proposal will receive a compliance review only.
Definitions
Principal Investigators (PI): A Principal Investigator and Co-Principal Investigator are Indiana University faculty or staff members who bear joint responsibility for the intellectual leadership of a project. The PI and Co-PIs accept overall responsibility for directing the research, financial oversight, and compliance with relevant university policies and sponsor terms and conditions of award.
Non-Governmental: Sponsors that do not involve federal, federal pass-through, state, local, or foreign government funding.
Administrative Components: Final versions of all administrative forms/documents and a unit approved Kuali Proposal Development Document.  Common administrative forms include cover pages, budgets, bio-sketches (CV), facilities and equipment sections, supplementary materials, appendices, and all administrative forms. 
Technical Components: The final technical proposal, cited literature, and any component of which the writing is dependent on the science/research/scope of the project.
Post Proposal Actions: Materials requested by a sponsor after a proposal has been submitted but prior to an award being made which do not require a KC Proposal Development Document in accordance with SPA-11-018 Routing of Sponsored Programs Documents at Indiana University. Examples include sponsor initiated requests such as progress reports and NIH Just In Time documents as well as sponsor prior approval requests such as no cost extension requests and budget revisions.
Compliance Review: Abbreviated review that focuses only on areas of a proposal submission which, if incorrect, could cause noncompliance such as eligibility issues, F&A calculations, unallowable costs, institutional information, and reportable cost share.  It excludes verifying completeness of submission package, formatting requirements, and accuracy of all budget calculations.
History
This policy replaces the prior policy implemented January 1, 2010.
Policy was renumbered and moved to Sponsored Programs Administration subcategory.
This policy was updated in April 2019 and April 2020.

This policy was updated in October 2022.