Pay and Salary Setting
HR-03-30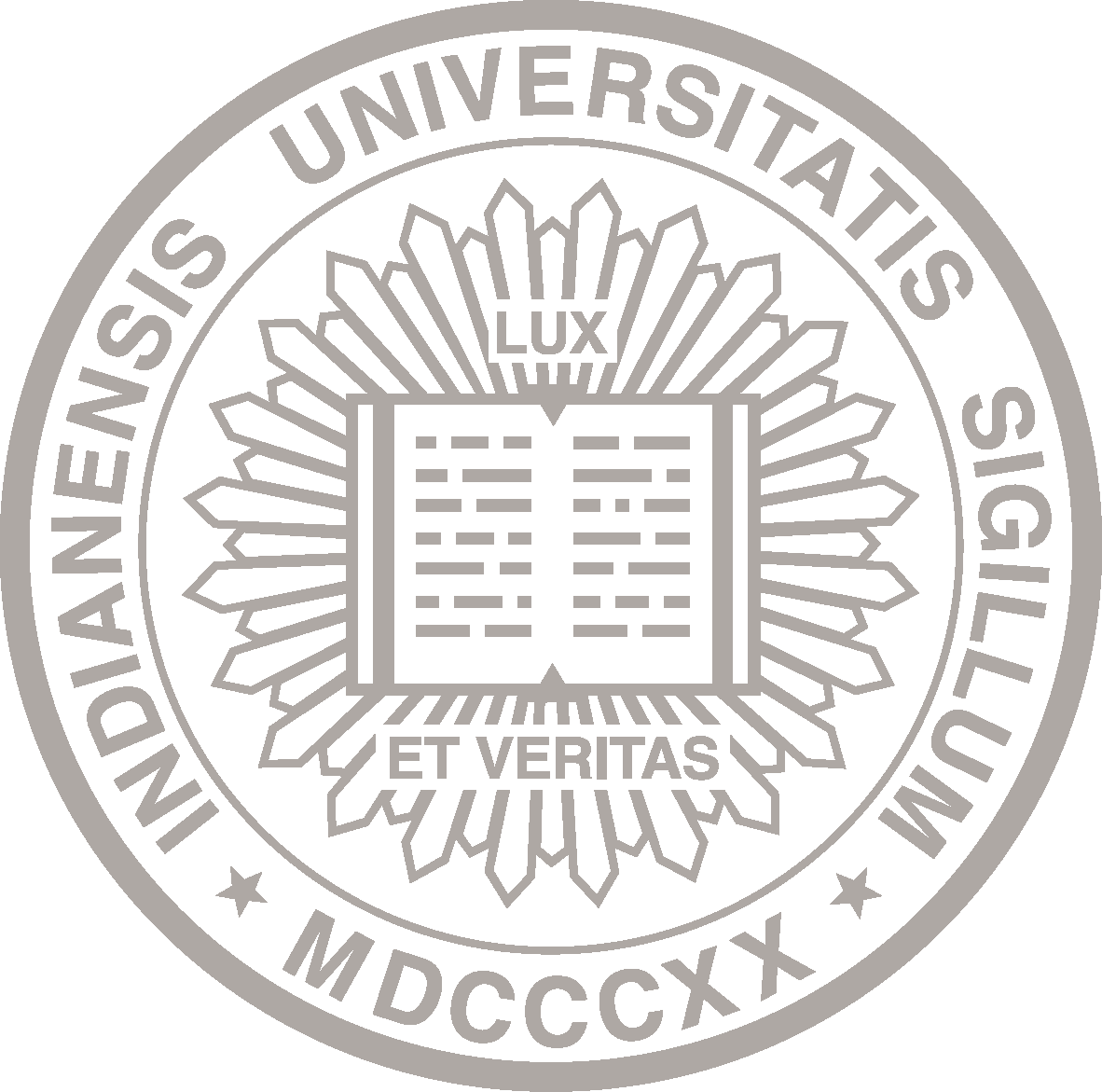 About This Policy
Effective Date:

01-01-1970
See current policy
Date of Last Review/Update:

03-08-2016
Responsible University Administrator:

Vice President and Chief Financial Officer

Policy Contact:

University Human Resources


hrpolicy@iu.edu
Policy Feedback:

If you have comments or questions about this policy, let us know with the policy feedback form.
Many policies are quite lengthy. Please check the page count before deciding whether to print.
Policy Statement
Indiana University pledges itself to continue its commitment to the achievement of equal opportunity within the University and throughout American society as a whole. In this regard, Indiana University will recruit, hire, promote, educate, and provide services to persons based upon their individual qualifications. Indiana University prohibits discrimination based on arbitrary considerations of such characteristics as age, color, disability, ethnicity, sex, gender identity, marital status, national origin, race, religion, sexual orientation, or veteran status.
It is the policy of Indiana University to pay all employees accurately and to remedy any errors in a timely manner consistent with Indiana law.

Clearly communicated policy prohibiting improper deductions including a complaint mechanism
Reimbursing employees for any improper deductions in a reasonable time frame
Making a good faith commitment to comply in the future.

The University retains the right to eliminate, change, and establish classification pay grades. In the event a new position is established, or an existing position is changed, the campus Human Resource office shall classify the position within a Pay Plan which identifies an appropriate range of pay.
No supervisor or administrator may communicate or extend an offer contrary to the university policies related to employment, compensation or benefits, nor imply or state that a contract has been created between the university and the current or future employee before the necessary approvals have been obtained. Only the president or vice presidents may offer actual contracts.
Principles applicable to all decisions:

The classification level and pay range of the position's job level
The candidate's/employee's job-related qualifications  
The employee's performance
Pay of current employees in the same job or comparable jobs at IU; depending on the position, this includes comparable jobs within the department, the Campus, RC, or the university.
The RC's fiscal status
External market considerations for similar work in the relevant labor market segment based on geographical considerations (local, state, regional, or national) and type of employer (public, private, or higher education)

The maximum of a pay range represents a wage that is significantly above average competitive wage grades. As such, it is reserved solely for exceptional performers who continually make significant contributions to the university.
Employees should not receive a wage that exceeds the established maximum for the assigned pay range. This is necessary to preserve the integrity of the wage structure.    
The applicant or employee shall NOT be notified of the pay/salary action until the RC and any required campus approvals have been obtained.
Employees who meet minimum job qualifications should receive at least the minimum of the range.
Definitions
A demotion occurs when an employee moves from one position to another position that is assigned to a lower job grade in the same or different job family or when a department restructures the duties and responsibilities of a position resulting in a classification to a lower job grade.

Equity adjustment are used to remedy significant inequities with internal or external positions, based on substantiated comparisons that are documented; includes responding to an employment offer from an external entity for a position with comparable duties and responsibilities. Equity adjustments are for exceptional circumstances and require careful analysis to ensure compliance with Trustee approved salary policies.

Grade level is the alphabetical or numerical level assigned to a group of jobs.

An incumbent is the current employee in a specific position.

A job is a collection of positions that have similar major duties and responsibilities.

In-range increase occur when there is a significant change in responsibilities that resulted in a greater scope of responsibility within the current job grade. These duties are typically being performed for an extended period of time, such as six months or more, and the employee has demonstrated competency in the expanded responsibilities.

Lateral transfers typically do not involve a major change in level of responsibility or job scope and, as such, do not normally but may result in a salary change.

A promotion occurs when an employee is promoted to a positon in a higher salary grade (or when an employee's current position is reclassified to a higher range).

A position is a specific set of duties and responsibilities assigned to and performed by an individual.

Position classification is the assignment of a position to an established, broad-based job that most closely matches the distinguishing characteristics of the position.

A quartile is any one of four equal divisions.

A reclassification occurs when the duties and responsibilities of a position are significantly redefined and the Campus Human Resources Office determines that the current job description no longer characterizes the nature of the work. The position is then assigned to a job in the same or different job family.

Salary range is the range of salaries, from lowest to highest, that is assigned to each grade.
Sanctions
Managers, supervisors, and employees who violate this policy are subject to corrective action, up to and including separation.
History
Replaces the following policies and guidelines
AFSCME Police
Recruitment-Selection
AFSCME Service
3.1 - Payroll Procedures
Professional Staff and Support and
Service Staff not Covered by a Union
2.6 - Salary Decisions for Professional Staff
Service Wage Guidelines
Replaces parts of the following policies and guidelines
AFSCME
Police
AFSCME Service
CWA
PA/SS
Temporary
Law Enforcement Pay Guidelines
Position Classification / Reclassification Transfers
1.2 - Position Classification 2.10 - Promotions and Transfers

B.1.
B.3.
C.7.a.
C.7.c.
C.7.d.
C.7.e.
C.7.g.

2.11 - Recruitment-Selection
6.5 - Career Development and Changing Positions 9.3 - Position Classification / Reclassification

B.1.
B.1.a.
B.2.a.
B.2.b.
B.3.
B.3.a.
B.3.b.
B.3.c.
B.3.d.
B.3.e.
B.4.
B.5.
B.5.a.1.
B.5.a.1.i.
B.5.a.1.ii.
B.5.a.2.
B.5.a.2.i.
B.5.a.2.ii.
B.5.a.2.iii.
B.5.a.3.
B.5.a.3.i.
B.5.a.3.ii.
B.5.a.3.iii.
B.5.b.1.
C.1.
D.1.

9.4 Salary Decision for Individual Employees

A.
A.1.
A.2.
A.3.
A.4.
B.1.
B.1.a.
B.1.b.
B.1.C.
B.2.
B.2.a.
B.2.b.
B.2.c.
B.3.
B.3.a.
B.3.b.
B.3.c.
B.4.
C.1.
C.1.b.
C.1.b.i.
C.2.a.
C.2.a.i.
C.2.b.
C.3.
C.3.a.
C.3.b.
C.3.c.
C.3.d.
C.3.e.
C.4.
C.5.a.
C.5.a.i.
C.5.a.ii.
C.5.b.
C.5.b.i.
C.5.b.ii.
C.5.b.iii.
C.5.c.
C.5.c.i.
C.5.c.ii.
C.5.c.iii.
C.5.c.iv.
D.2.
D.2.a.
D.2.b.
D.3.
E.1.
E.2.
E.2.a.i.
E.2.b.i.
E.2.b.ii.
E.2.b.iii.
E.3.a.
E.3.b.
E.5.
F.1.
F.2.
F.2.a.
F.2.b.
F.2.c.
F.3.
F.3.a.
F.3.b.
F.3.c.
F.3.d.
F.3.e.
F.3.f.
G.1.
G.1.a.
G.1.b.
G.2.
G.2.a.
G.2.b.
G.3.
G.3.a.
G.3.b.
G.3.c.
G.4.
Pro 1.
Pro. 2.a.
Pro. 2.b.
Pro. 2.c.
Pro. 2.d.
Pro. 3.
Pro. 4.
Pro. 4.a.
Pro. 5.
Pro. 5.a.
Pro. 5.b.
Pro. 5.c.
H.1.
H.2.
H.3.
H.4.
I.2.
I.4.

10.2 - Rules and Guidelines for Filling Positions

B.1.
B.3.
C.1.
C.2.
C.3.
C.4.
D.1.

3.2 - Filling Positions
1.2 - Filling Temporary Positions

Starting wages for new employees
Starting wages for employees who move from another employee group
Promotion or reclassification to a higher level position within the LE wage structure
Annual wage increases