Purchasing Authority
FIN-PURCH-01
Note:
In 2019, university policies related to university purchases (formerly FIN-PUR-01 through FIN-PUR-35) were updated and consolidated into FIN-PURCH-01 through FIN-PURCH-14.  The History section of this policy contains complete information on where the topics covered by each FIN-PUR policy can be found in FIN-PURCH.  A few FIN-PUR policies have been rescinded or converted into Standard Operating Procedures, and the History section contains that information as well.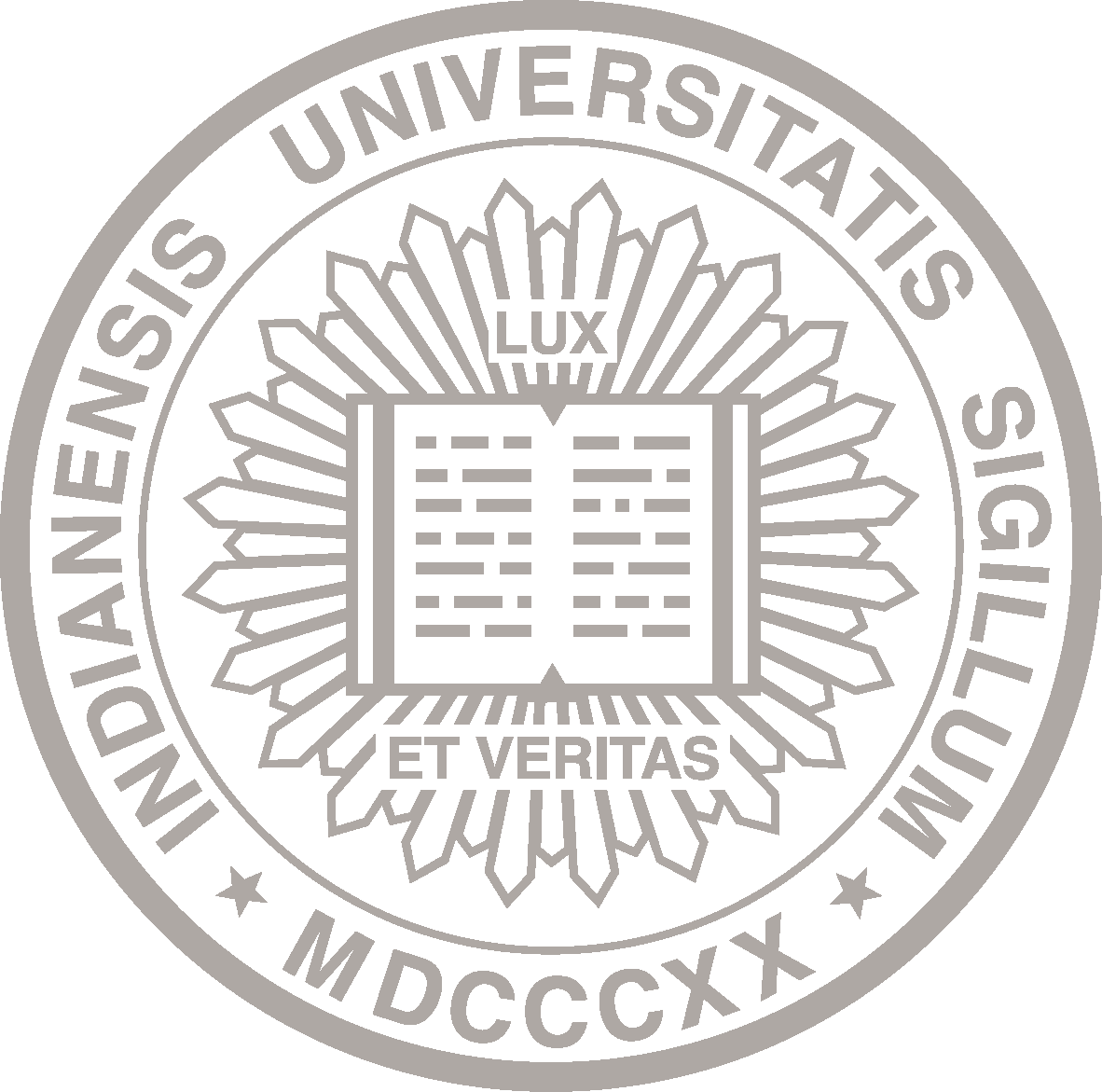 About This Policy
Effective Date:

03-12-2019
Date of Last Review/Update:

03-12-2019
Responsible University Office:

Procurement Services
Responsible University Administrator:

Vice President and Chief Financial Officer
Policy Contact:

Baris Kiyar
Associate Vice President for Procurement
bkiyar@iu.edu
Policy Feedback:

If you have comments or questions about this policy, let us know with the policy feedback form.
Many policies are quite lengthy. Please check the page count before deciding whether to print.
Scope
This policy applies to all individuals responsible for university purchases, regardless of the procurement mechanism.
Policy Statement
Purchasing authority is vested in the Board of Trustees of Indiana University and delegated to the Treasurer of the Board of Trustees and of the university ("Treasurer") to the Associate Vice President ("AVP") of University Procurement Services. Only authorized Indiana University personnel with delegated authority may commit university funds for purchasing goods and services.
Purchasing policies, mission statements, systems development, processes, procedures, and institutional reporting are the responsibility of the AVP of University Procurement Services. The AVP of University Procurement Services is responsible for documenting and communicating purchasing policy to all campuses, the implementation of university purchasing policies, management of operational processes and procedures, and the organization of the procurement services unit. Exceptions to this policy must be approved by the AVP of University Procurement Services.
University Procurement Services will comply with all state statutes, federal laws and regulations where applicable, and will follow the requirements of the federal uniform guidance procurement standards for all purchases.
Reason for Policy
To assure fiscal responsibility and risk mitigation for expenditure of public or managed university funds.
To enable, through delegated authority, prompt response to departmental needs where applicable for more efficient and effective procurement and payment transactions. Due to the unique nature of some acquisitions, authority to perform these functions has been delegated to certain departments.
Procedures
Signature authority and authorized exceptions:

Signature authority is granted to specific individuals within Indiana University. Faculty, staff, and students do not have the authority to sign contracts for the purchase of goods and services on behalf of the university without official written authorization.
The AVP of University Procurement Services and authorized Purchasing staff have the sole authority to commit the university in contracting for materials and services with the following authorized exceptions:

Real estate and construction through the Office of the Vice President for Capital Planning and Facilities;
Books and other holdings for the Libraries through the Dean of University Libraries;
Insurance through the offices of University Human Resources and Office of Insurance, Loss Control & Claims;
Contracts signed on behalf of the Board of Trustees by the Treasurer;
IU Press (for goods or services related to publications);
Sponsored research agreements through the Office of Research Administration;
Legal services through the Office of the Vice President and General Counsel;
University Director of Travel Management Services for travel related contracts;
University Director of Sponsorships, Licensing and Trademarks for contracts related to protection of the university marks, licenses, and sponsorship activity.

Delegation of purchasing authority:

The AVP of University Procurement Services has the authority to delegate procurement activity to departments for specific transactions and to review any and all records to ensure compliance with university policy. The following decentralized purchasing processes have been approved:

Automatic purchase orders ("APOs");
Procurement cards;
KFS disbursement voucher;
Pre-disbursement processing:

Procurement of library holdings;
Procurement of products for resale;
Payment of worker compensation claims;
Payment of human research subjects.

Procedures for specific types of transactions can be found at the links below.

Automatic purchase orders permit authorized departmental personnel to commit university funds as outlined in the "Instructions for Automatic Purchase Orders" procedures (procurement system documentation).
Procurement cards permit authorized individuals to commit their university departmental funds as outlined in the "Purchasing, Meeting, and Travel Card" procedures.
Initiation of agreements related to capital projects and facilities will reside in the Office of the Vice President of Capital Projects and Facilities Office.
Transactions utilizing the pre-disbursement processor information found here: Operations Division of Financial Management Services (FMS)
An After-the-Fact Purchase Order (or "Confirming Order") may be utilized only in emergency situations to make payment to a supplier that has provided goods or services and issued its invoice after the goods or services have been received.  In all other cases, goods or services cannot be acquired and university funds cannot be committed outside of the approved university procurement methods set forth in FIN-PURCH-03, Procedures A.-D.  All Confirming Orders are reported to the campus business office to ensure that this procurement method is used only in emergency situations. 
Where appropriate University Procurement Services will work with departments to develop unit specific procedures and processes to ensure compliance with university policies.
Definitions
Purchasing Authority: the University Procurement Services' authority to commit university funds for goods or services, and all agency powers associated with the business activities.
Purchasing: A process which includes:
consultation with user departments
selection of suppliers
solicitation for proposals and quotations
development, implementation and execution of university contracts related to the purchase of goods and services
awarding of orders and contracts
monitoring of supplier performance
recording of audit trail
Sanctions
Failure to follow appropriate policies and procedures regarding the use of university funds and resources or in obligating the university to financial or legal transactions could put the university in financial and legal risk. Sanctions for failure to comply could result in disciplinary actions up to and including employee termination. Violation of state statutes could result in civil or criminal penalty.
The AVP of Procurement Services reserves the right to restrict or revoke delegation to specific departments or individual for failure to adhere to purchasing policies and regulations or as circumstances warrant.
Additional Contacts
| | | | |
| --- | --- | --- | --- |
| Subject | Contact | Phone | Email |
| Purchasing Authority | Office of Procurement Services | | purhelp@iu.edu |
| Delegation of Purchasing Authority | Tally Thrasher | 812-855-5646 | tthrashe@iu.edu |
| Grant and Contract Administration | Office of Research Administration | 812-855-0516 | resdev@indiana.edu |