Disposal and Redistribution of University Property
FIN-PURCH-11
Note:
In 2019, university policies related to university purchases (formerly FIN-PUR-01 through FIN-PUR-35) were updated and consolidated into FIN-PURCH-01 through FIN-PURCH-14.  The History section of this policy contains complete information on where the topics covered by each FIN-PUR policy can be found in FIN-PURCH.  A few FIN-PUR policies have been rescinded or converted into Standard Operating Procedures, and the History section contains that information as well.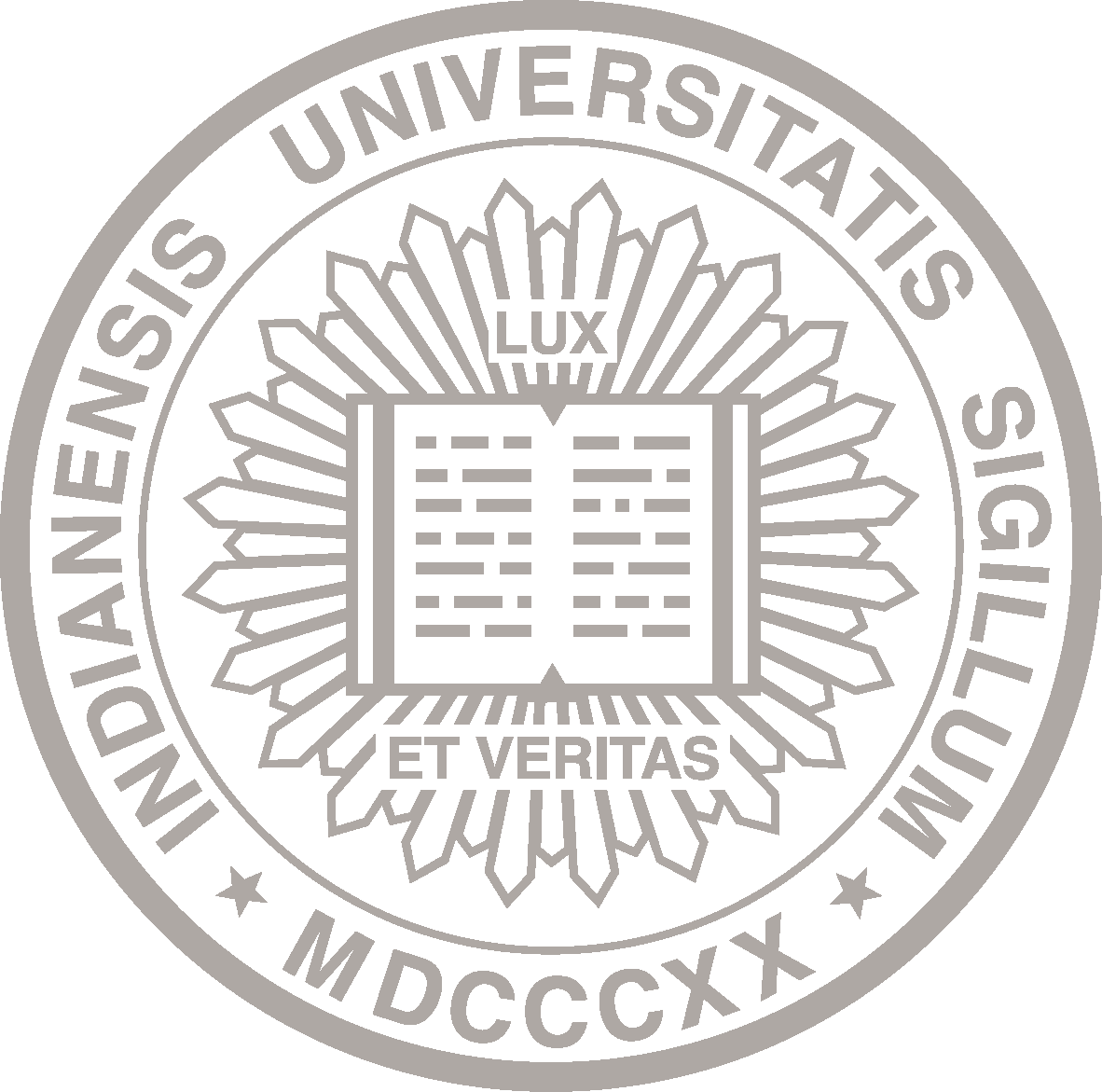 About This Policy
Effective Date:

03-12-2019
Date of Last Review/Update:

03-12-2019
Responsible University Office:

Procurement Services
Responsible University Administrator:

Executive Vice President for Fiance and Administration
Policy Contact:

Baris Kiyar
Associate Vice President for Procurement
bkiyar@iu.edu
Policy Feedback:

If you have comments or questions about this policy, let us know with the policy feedback form.
Many policies are quite lengthy. Please check the page count before deciding whether to print.
Scope
This policy applies to all individuals responsible for university purchases and/or disposal and disposition of university property, regardless of the procurement or disposition mechanism.
Policy Statement
The disposition of university property that is no longer wanted by a unit should be undertaken in such a way to maximize the property's value to the university, either through redistribution within the university or, upon the approval of University Procurement Services or the appropriate property designee of the campus (e.g. Surplus), through a sale or trade toward a new purchase when the university property is no longer usable within the university. All approved sales will be conducted by either Purchasing or the Indiana University Surplus Stores.
Reason for Policy
To provide a mechanism to relieve or redistribute the university of surplus or unusable property with the following objectives:
To assure that the university receives the greatest possible return for its property
To assure that surplus property is used wherever there is a need within the Indiana University community
To assure that free and open competition shall exist for all sales of Indiana University property
To assure that the decision to sell property, and the method of disposal shall not be the responsibility of a single person
Procedures
Intra-university transfers and sales

With the exception of computer technology and electronic storage devices, university property may be transferred or sold within the Indiana University system without the involvement of University Procurement Services.

A unit may list property that is available for sale or transfer to another unit through the "Resource Redistribution Listserv".
A unit may solicit property it needs from other university units through the "Resource Redistribution Listserv".
Capital Asset Management must be apprised in writing of the relocation of any capital equipment from one unit to another.

Units may contact Indiana University Surplus Stores at IUB or IUPUI ("Surplus") to determine if unwanted property can be sold through Surplus.

If Surplus determines that the property is not viable merchandise for sale, and the property is too large or too numerous to be disposed through the unit's normal building services process, the unit should contact the Operations Center of the Physical Plant.
If Surplus determines that the property contains hazardous material, Environmental Health and Safety must dispose of the property.

Irrespective of whether unwanted property is sold internally or to an outside entity, transferred internally, or disposed of, property that has been used for the storage of information must be cleared by the originating unit of all documents. Disposition of computing technology and electronic storage devices and information stored on such devices is addressed in Section C. below.  Documents, papers, film, photos, microfilm, facsimiles, copies or any other type of institutional information in document form must be either retained or disposed of in accordance with the university's document retention schedule.

Sales to outside entities

The sale of any Indiana University property to a non-Indiana University entity must be managed through the University Procurement Services or Surplus Stores. Pricing will be determined by University Procurement Services and/or Surplus Stores based on current market conditions and other factors.
A sale managed by University Procurement Services may be undertaken by:

Advertising for public auction at a time and place specified by University Procurement Services and/or Surplus.
Consigning to a public auction house for sale.
Selling by invitational bid, widely circulated in the trade or public advertisement where there is a potential market for the property.

Proceeds from a sale of property under this section may be shared or given to the unit releasing the property if the unit has adhered to the policies and procedures governing the disposal of property by the IUB or IUPUI Surplus Operations.

Computing technology and electronic storage devices

Regardless of how computing equipment is disposed of, all Indiana University employees, whether faculty or staff, are responsible for institutional information contained on the computer equipment and storage devices that they use. Units and individual employees are responsible for ensuring that all information residing on any type of storage device is removed from the computing technology prior to the equipment leaving their possession. Before a unit may relinquish computing equipment that is or contains a storage device internally or to an outside entity, all information must be removed from the storage device(s). Minimally, information removal shall be achieved by using a product or products that have erase or wiping capabilities that meet or exceed the guidance provided by the Indiana University Information Security Office. The actual method or process for removing institutional information from storage devices over and above the requirements of the Indiana University Information Security Office guidance for removal of information, shall be at the discretion of the individual campus. Some campuses may require more stringent standards with regard to the removal of institutional information before property may be relinquished.
Computing equipment may only be sold to an outside entity with the approval and involvement of University Procurement Services or through Surplus Stores on the IUB and IUPUI campuses, and then only by the current, approved methods for disposal of property.

Gifts and donations

Except as provided below, Indiana University property may not be given or donated to any student, staff, faculty, individual, or entity within or outside of the Indiana University system without prior approval from the Associate Vice President for Procurement.
Upon written approval of the Associate Vice President for Procurement, surplus equipment may be released to not-for-profit organizations (e.g., another 501(c)(3) entity) under the following documented conditions:

The property has no utility to the university;
The property has no appreciable market value for resale; and
Any other approvals necessitated by the original source of funds for the procurement of the property has been obtained (e.g., conditions of a contract or grant).
References: 
Protect IU – Online Safety and Security
IUB Hard Drive Destruction Procedures
IUPUI Surplus Hard Drive Shredding Program
Definitions
Capital Equipment:  Equipment that has an acquisition value of at least $5,000 and a useful life expectancy of one year or more.
Documents: Any institutional information or information in the form of papers, film, photos, microfilm, facsimiles, copies or other non-electronic forms of retained information.
Information: The word "information" is used to refer generally to all tangible documents and data – in both electronic and other format.
Property: Anything acquired through an institutional process including gifting. Unless the specific source of acquisition states otherwise, everything acquired through an institutional process becomes Indiana University property and, by definition, is state property.
Sanctions
Failure to follow appropriate policies and procedures regarding the use of university funds and resources or in obligating the university to financial or legal transactions could put the university in financial and legal risk. Sanctions for failure to comply could result in disciplinary actions up to and including employee termination. Violation of state statutes could result in civil or criminal penalty.
Additional Contacts
Contact
Phone
Email
Baris Kiyar,
Associate Vice President for Procurement

bkiyar@iu.edu