Unmanned Aircraft (Drones and Model Aircraft)
PS-05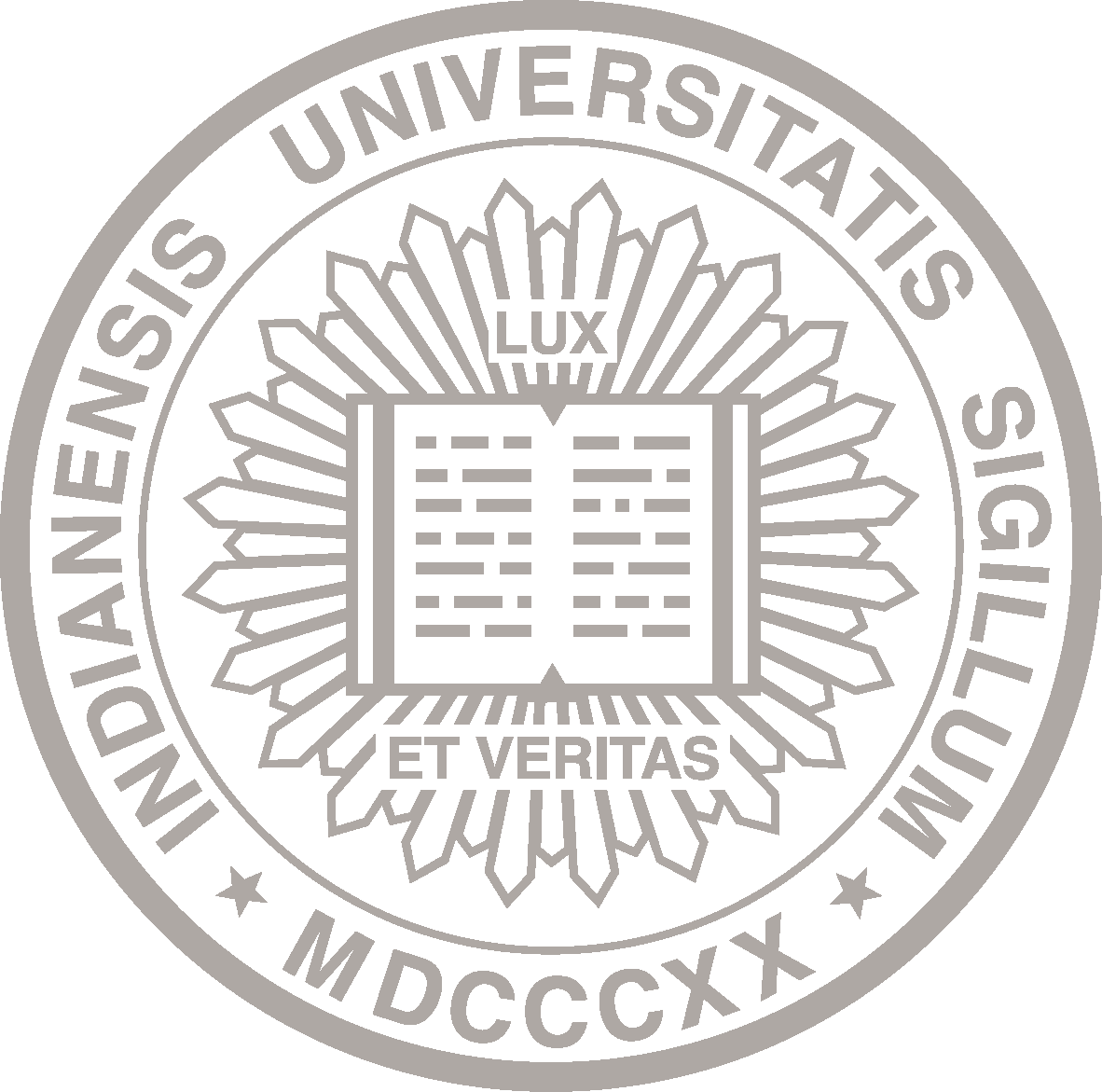 About This Policy
Effective Date:

02-24-2015
Date of Last Review/Update:

02-17-2017
Responsible University Office:

Office of Insurance, Loss Control and Claims
Responsible University Administrator:

Executive Vice President for Finance and Administration
Policy Contact:

Kutina England
Director, INLOCC
kudavis@iu.edu
Policy Feedback:

If you have comments or questions about this policy, let us know with the policy feedback form.
Many policies are quite lengthy. Please check the page count before deciding whether to print.
Scope
This policy applies to:
Indiana University employees and students operating unmanned aircraft systems in any location as part of their University employment or as part of University activities;
The operation by any person of unmanned aircraft system or model aircraft on or above Indiana University property;
The purchase of unmanned aircraft systems with funding through Indiana University, including university accounts, grants, or IU Foundation accounts, and;
The hiring for or contracting for any unmanned aircraft services by an Indiana University unit.
Policy Statement
The operation of unmanned aircraft systems including drones and model aircraft is regulated by the Federal Aviation Administration (FAA) and relevant state law. Indiana University will establish procedures required to ensure compliance with those legal obligations and to reduce risks to safety, security and privacy.
Reason for Policy
Indiana University must comply with FAA  requirements, state law, and any other locally applicable laws or regulations regarding unmanned aircraft systems. Inherent risks in the operation of such equipment require additional insurance provisions and policy considerations.
Procedures
All members of the Indiana University community are personally responsible for complying with FAA regulations, state and federal laws, and university policies. 
Any University employee or student wishing to operate a unmanned aircraft systems (UAS) as part of their University employment or as part of an University program must first

operate as a Part 107 Pilot in Command, or

obtain a 333 exemption, or

obtain a Certificate of Waiver or Authorization (COA) issued by the FAA. 

Contact the IU Office of Insurance Loss Control & Claims (INLOCC) for coordination and approval (see #3 and #4 below).

INLOCC is the FAA account holder for COAs for Indiana University and must process all applications on a case-by-case basis. For UAS use in foreign countries, INLOCC will assist in determining requirements for those localities and verifying that requirements have been met.
Any University employee, student, or unit purchasing a UAS (or the parts to assemble a UAS), or UAS services with university funds or funds being disbursed through a university account, or grant funds, must contact INLOCC in order to assess the University's ability to obtain a COA, other necessary FAA exemptions, comply with revised FAA requirement, or meet local compliance requirements.
Any third party or hobbyist wishing to use a UAS or model aircraft over University property must first receive approval through INLOCC. Third parties planning to use UAS must also provide proof of FAA approval. In addition, operation of a UAS by a third party or hobbyist over University property must be under a contract which holds the University harmless from any resulting claims or harm to individuals and damage to University property and provides insurance as required by INLOCC.
In operating a UAS for purposes of recording or transmitting visual images, operators must take all reasonable measures to avoid violations of areas normally considered private. Indiana state law provides that a person who knowingly or intentionally places a camera or electronic surveillance equipment that records images or data of any kind while unattended on the private property of another person without the consent of the owner or tenant of the private property commits a Class A misdemeanor.
Use of UAS must comply with any other applicable University policies. Use of UAS for video or electronic surveillance must comply with PS-02 Video and Electronic Surveillance. All uses of UAS must comply with following Appropriate and Prohibited Uses (which track those in PS-02):
Appropriate and Prohibited Uses
UAS shall not be used to monitor or record areas where there is a reasonable expectation of privacy in accordance with accepted social norms. These areas include but are not limited to restrooms, locker rooms, individual residential rooms, changing or dressing rooms, and health treatment rooms.

UAS shall not be used to monitor or record residential hallways, residential lounges, or the insides of campus daycare facilities.

UAS shall not be used to monitor or record sensitive institutional or personal information which may be found, for example, on an individual's workspaces, on computer or other electronic displays.
Definitions
Indiana University Property – Buildings, grounds, and land that are owned by Indiana University or controlled by Indiana University via leases or other formal contractual arrangements to house ongoing IU operations.
COA- Certificate of Authorization or Waiver. According to the FAA, the COA is an authorization issued by the Air Traffic Organization to a public operator for a specific UA activity. After a complete application is submitted, FAA conducts a comprehensive operational and technical review. If necessary, provisions or limitations may be imposed as part of the approval to ensure the UA can operate safely with other airspace users. In most cases, FAA will provide a formal response within 60 days from the time a completed application is submitted. An abbreviated COA is issued with an 333 exemption. The full COA is issued for governmental operations such as a police department. Research is not a "governmental operation."
333 Exemption – FAA exemption based on Section 333 of the FAA Modernization and Reform Act of 2012 (FMRA)  which grants the Secretary of Transportation the authority to determine whether an airworthiness certificate is required for a UAS to operate safely in the National Airspace System.
Unmanned Aircraft Systems (UAS) - UAS are also known as or may be characterized as Drones. According to the FAA, a UAS is the unmanned aircraft and all of the associated support equipment, control station, data links, telemetry, communications and navigation equipment, etc., necessary to operate the unmanned aircraft. UAS may have a variety of names including quadcopter, quadrotor, etc. FAA regulation applies to UAS regardless of size or weight. Model aircraft are not considered by the FAA as UAS and have different regulations.
Model Aircraft - Model aircraft are considered differently by the FAA than other UAS and have different regulations. Model aircraft are not for business purposes, only for hobby and recreation. (Use of UAS related to Indiana University does not qualify as model aircraft regulations.) Model aircraft must be kept within visual sightline of the operator, and should weigh under 55 pounds unless certified by an aeromodeling community-based organization. Model aircraft must be flown a sufficient distance from populated areas.
Sanctions
Any violations of university policies by an individual will be dealt with in accordance with applicable university policies and procedures, which may include disciplinary actions up to and including termination from the university.
Legal prohibitions regarding physical presence on campus/trespassing and other legal action may also be pursued against third parties that operate UAS in violation of this policy.
Fines or damages incurred by individuals or units that do not comply with this policy will not be paid by Indiana University and will be the responsibility of those persons involved.
Additional Contacts
| | | | |
| --- | --- | --- | --- |
| Subject | Contact | Phone | Email |
| INLOCC | Kutina England | 812-855-0837 | kudavis@iu.edu |
| Public Safety | Benjamin Hunter | 812-855-4296 | bdhunter@iu.edu |
| Purchasing | Tresa Fredericks | 812-855-9952 | trfreder@iu.edu |
| VPGC | Jeffrey Goetz | 812-855-1052 | jmgoetz@iu.edu |
| Privacy | Mark Werling | | mawerlin@iu.edu |