Offshore and Cross-Border Programs
INT-02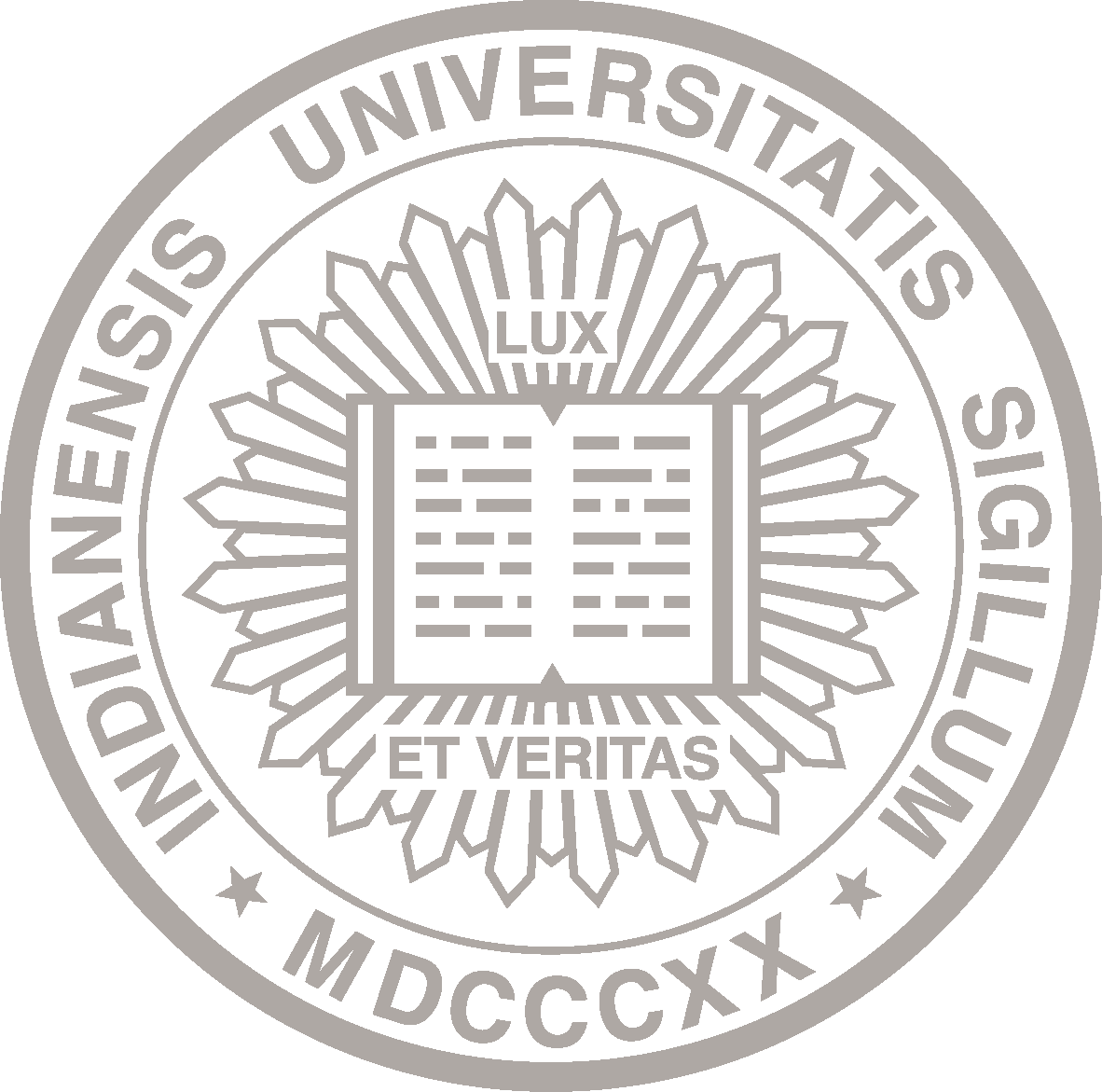 About This Policy
Effective Date:

10-26-2009
Date of Last Review/Update:

10-26-2009
Responsible University Office:

VP for International Affairs
Responsible University Administrator:

Vice President for International Affairs
Policy Contact:

Charles Reafsnyder
Assoc. VP for International Reseach and Development


creafsny@indiana.edu
Policy Feedback:

If you have comments or questions about this policy, let us know with the policy feedback form.
Many policies are quite lengthy. Please check the page count before deciding whether to print.
Scope
University units involved in the movement of IU faculty or staff overseas or across U.S. borders for the purpose of delivering IU coursework for credit; delivery of credit or non-credit academic programs via distance ed with an overseas partner; collaborative degrees or certificates with overseas partner institutions; establishment of an institutional presence (e.g. an office) abroad that is publicly identified with IU; serving as the school of record for students at an approved, non-IU study abroad program.
1.0  What activities are covered by the IU Cross-Border Policy?
The cross-border programs covered by this policy are those that represent IU as an
institution and establish an IU presence overseas. More specifically, the IU Cross-Border Policy
covers any contract, formal or informal agreement or activity between any entity of IU and any
U.S. or international organization that ALSO includes one of the following:
Movement of IU faculty and staff overseas or across U.S. borders for the purpose ofdelivering IU coursework for credit;

Collaborative degrees or certificates, developed with overseas partner institutions;

Offshore delivery of both credit-bearing and non-credit academic programs via distancemeans involving an overseas partner;

Establishment of an institutional presence (e.g. an office) abroad (whether for coursedelivery or not, and whether intermittent or not) that is publicly identified with IU or anyof its constituent units;

Serving as the "school of record" for students at an approved, non-IU study abroadprogram.
2.0  This policy applies to the following types of initiatives:
Offshore Academic Programs (Degree, Minor, Certificate)
"Offshore academic program" refers to the offering of an IU degree, minor or certificate program to IU or international students at an international site. Typically, such programs are offered in only one or two disciplines. There are several types of offshore degree programs including joint and dual degree programs and free-standing degree and certificate programs.
Overseas University Centers or Offices
Overseas units of a U.S. university such as offices, field schools or centers might be established in association with overseas partner universities, organizations, or consortia. Such centers are more limited in scope than branch campuses. Establishing an overseas center entails legal, financial and practical considerations that impact the reputation of the university.
Twinning programs, also sometimes referred to as "sandwich programs," are those in which international students take one to three years of a U.S. degree at a partner institution abroad and one to three years at a U.S. university. Faculty who teach at the overseas institution are approved by the U.S. university. The overseas courses match the content and standards of the U.S. program, are often recorded on a U.S. transcript and are accepted as applicable to U.S. degree requirements. Students in such programs sometimes obtain only a U.S. degree at the end, and sometimes degrees from both the U.S. and the overseas institutions.
Distance Education Programs Administered in Association with Overseas Organizations
Overseas distance education programs deliver U.S. courses, certificates and degrees through electronic and other means to students at locations abroad. Some of these programs operate entirely overseas; others require some study on campus in the U.S. Programs that contract with international third parties for services such as teaching, administration and/or student support as part of the distance delivery require approval through this policy. Such programs might, for example, contract with an educational company in a particular country to admit students, hold classroom sessions, administer tests, and monitor progress. In other cases, the distance program might be integrated into the offerings of an approved partner university.
Externally Funded Projects
This policy also covers grants for projects funded by US Government or multi-national agencies, foundations or corporations when they involve delivering IU academic programs abroad (either on-site or via distance) and/or the establishment of an IU legal presence abroad (e.g., registration as a company abroad, payment of taxes to a foreign government, opening of project bank accounts abroad; leasing or purchase of housing, cars, etc. with grant funds).
A U.S. university may enter into a contractual relationship with a partner institution overseas in order to provide a U.S. transcript for courses offered abroad by serving as a school of record. The U.S. institution would implement mechanisms to have oversight, assuring academic controls and quality improvement.
Offshore branch campuses are degree-granting campuses of a U.S. university which are located abroad. In such cases, a local government, company or other third party sponsor might offer to provide the land and buildings for a campus if the university agrees to deliver degree programs. In such instances, the third party sponsor also may underwrite start-up and operating costs and would be a stakeholder in the operation of the campus. Such offshore campuses have yet to prove very effective for the universities that have pursued them, often costing large sums of money to educate very small numbers of students. A proposal for a branch campus would have to be of unusual and significant benefit to both IU and the host country, be formally initiated by the Office of the President and be approved by the IU Board of Trustees.
3.0  What kinds of offshore activity are NOT covered by this policy?
This policy does not apply to the following kinds of cross-border programs:
IU faculty and staff delivering non-credit workshops and short courses at an international location to individuals and groups that are not enrolled at Indiana University; (Non-credit programs involving students enrolled at Indiana University, however, must be reviewed and approved by the Overseas Study Advisory Council);

Faculty research projects with international partners that do not include an overseas academic program component;

Technical assistance projects, unless they include offering instruction for IU credit abroad or establishment of an IU office at an international site;

Participation in international conferences or seminars;

Trips for recruiting international students to IU;

Exchanges of faculty and graduate students through approved university partnerships;

Short, non-credit, summer programs for cohorts of international students at IU;

Activities and programs arranged by IU alumni organizations outside the U.S.
4.0  Distance programs that do not contract with international third parties and are taught only by IU faculty, fully administered by IU and systematically reviewed through regular IU procedures are outside the scope of the Cross-Border Policy. However, if such a program subsequently involves contracting with an overseas company or other entity for delivery of courses, prior review and approval will be involved.
Policy Statement
1.0  Proposals for full-fledged overseas IU campuses may originate only from the Office of the President. All other IU offshore and cross-border academic programs must be reviewed by the Office of the Vice President of International Affairs and approved by the Office of the President prior to their implementation.
2.0  In making application for an off-shore academic program, IU policies and procedures already established for other international activities must also be followed. These include the IU Overseas Travel Policy, the review of study abroad programs through the Overseas Study Advisory Council (OSAC), the review of formal institutional affiliations through the IU Office of the Vice President for International Affairs, the review of grant proposals by the Office of the Vice President for Research Administration and the policies and procedures of the Office of the Vice President and Chief Financial Officer. Where the activity involves the offering of credit abroad through third parties, the IU unit proposing the initiative should seek and pay for legal review of the third party agreement in the host country to address such issues as requirements for registration as a business, liability concerns, labor regulations for local employees, and regulatory requirements for the proposed activity.
3.0  Additional Requirements. (Note: The requirements below are adapted from "Venturing Abroad: Delivering U.S. Degrees through Overseas Branch Campuses and Programs," American Council on Education, 2007, p.23)
3.1  The proposed program should advance the international mission of IU as outlined in the university's 2008 International Strategic Plan.
3.2  The stature of the partner institution(s) within the host country should be consistent with the stature of IU's participating campuses and schools.
3.3  The proposed program should fit a strategic priority of the university either in terms of the partner university or the country or region. The program should not result in unnecessary duplication of other activities or linkages already in place in the host country.
3.4  Due diligence must be conducted regarding the partner's reputation, financial status and legal standing in the host country.
3.5  The program should adhere to the standards and best practice guidelines of IU and appropriate accrediting bodies.
3.6  The proposed program must address the host country's regulatory requirements (e.g., accreditation, registration, employment policies, taxes, etc.) for establishing an academic program.
3.7  The proposal should assess the competitive environment for higher education in the host country and the likelihood that there will be a sufficient number of qualified students to sustain a viable program.
3.8  The program must have a clearly articulated plan for withdrawal should qualityassurance and financial considerations fail to meet expectations. This should be provided for in contractual arrangements and in discussions with the counterpart organization during the planning process.
4.0  Steps must be taken in written agreements and procedures to control the use of the IU name in advertising and publicity abroad about the program. In developing a proposal, and before completing the Application Form provided below, please review the document ("Principles of Good Practice in Overseas International Education Programs for Non-U.S. Nationals") included in the attached appendix as well as the documents found at the following two URLs and ensure that the proposal complies with these principles:
5.0  The requirements and procedures in this policy are in addition to, and do not supersede, any otherwise applicable academic approvals.
Reason for Policy
1.0  Cross-border (also known as offshore) programs present special circumstances that have an impact on the reputation of the university, may raise health and safety considerations, and require compliance with foreign laws. Thus, detailed and thoughtful review prior to implementation is essential. The offering of IU degrees in an international context raises quality assurance questions about admissions, course content, faculty credentials, student registration and fee payments as they are applied in new contexts. These contexts often involve unfamiliar institutional cultures and regulatory environments, with partners whose goals may conflict with IU's, and parents and students who have different expectations in comparison to counterparts in the U.S. For such reasons, the 2008 International Strategic Plan calls for the establishment of a policy and approval process for offshore programs. The goals of this policy are to develop cross-border programs of the highest quality, to protect the reputation of IU, and to guard the interests of students, faculty, and staff who participate in these programs.
2.0  No individual faculty or staff member should undertake the establishment of an off-shore academic program. Chancellors, deans, chairs and faculty who are contemplating any type of international initiative, therefore, are strongly advised to contact the Office of the Vice President for International Affairs (OVPIA) in advance of extensive planning, in order to determine the fit between the proposed activities, IU's International Strategic Plan and university-wide policies and procedures that may apply to implementation of the activity.
Procedures
1.0  Application Procedures
1.1  The OVPIA should be contacted for advice and assistance as soon as discussion of a program begins. (At IUPUI, this contact should go through the Office of International Affairs.) In considering a cross-border program, IU faculty and staff are asked to address the requirements outlined in the sections above as well as the specific points identified in both the Preliminary Application Form and the more detailed Formal Application Form (see attached).
1.2  Program ideas should be developed through systematic discussion with the deans and departmental chairs of all relevant IU units prior to initiating formal discussions with authorized officials of any overseas partner institutions. The resulting program ideas and design should be presented to OVPIA in the form of the Preliminary Application Form.
1.3  Any additional applications needed for the program (such as OSAC approval, an MOU, and so forth) should be prepared at the same time as the preliminary proposal. The Preliminary Application Form (see attached) should be completed as fully as possible and sent by the Dean of the appropriate academic program to the Office of the Vice President for International Affairs.
1.4  The application form must be signed by all relevant academic chair(s) and Dean(s).
1.5  After review and discussion with OVPIA, applicants will be asked to address any questions and issues that may have arisen and provide additional details in the Formal Application Form. The formal proposal will be reviewed by an alluniversity committee, constituted by the OVPIA and including representatives from the IU Legal Counsel, Financial Management Services and the Office of Risk Management, and then forwarded to the Office of the President for final approval and signature. The committee may seek the advice of the Academic Leadership Council in appropriate cases.
2.0  Evaluation of On-Going, Approved Off-Shore Academic Programs
In order to ensure the maintenance of quality and integrity in on-going off-shore academic programs, the following means of assessment will be required of existing and newly approved off-shore academic programs.
Annually, the director of each approved off-shore program must submit to OVPIA a brief (approximately five to ten page) report on key elements of the program during the preceding year. The report will be submitted within one month of the end of the academic year. The report will provide narrative and data on such matters as:
Mission;
Enrollments and student learning;
Curriculum development;
Student evaluation of programs;
Implementation of policies and procedures relating to admissions, student records, academic performance;
Financial status of the program;
Health, safety and security;
Ethnics and integrity;
Plans for the coming year.
In addition, every three years, the off-shore academic program will be reviewed by a visiting consultant or consultant(s), to be identified by OVPIA, who will interview students, faculty and administrators and evaluate the program according to the categories outlined in the Commission for Higher Learning's Principles of Good Practice in Overseas International Education Programs for Non-U.S. Nationals (see Appendix I)
Definitions
1.0  The terms "cross-border" and "offshore" are used interchangeably in this document. Cross-border programs take many forms involving the movement of people, the development or offering of programs, and working with partners and/or providers outside the U.S. Crossborder programs can be virtual or in-country. Cross-border agreements may be between faculty members, departments, and institutions.
Additional Contacts
| | | | |
| --- | --- | --- | --- |
| Subject | Contact | Phone | Email |
| OVPIA Consultation | Charles Reafsnyder | 812-855-8882 | creafsny@indiana.edu |