International Affiliations for Two-Way Exchange of Faculty or Students
INT-01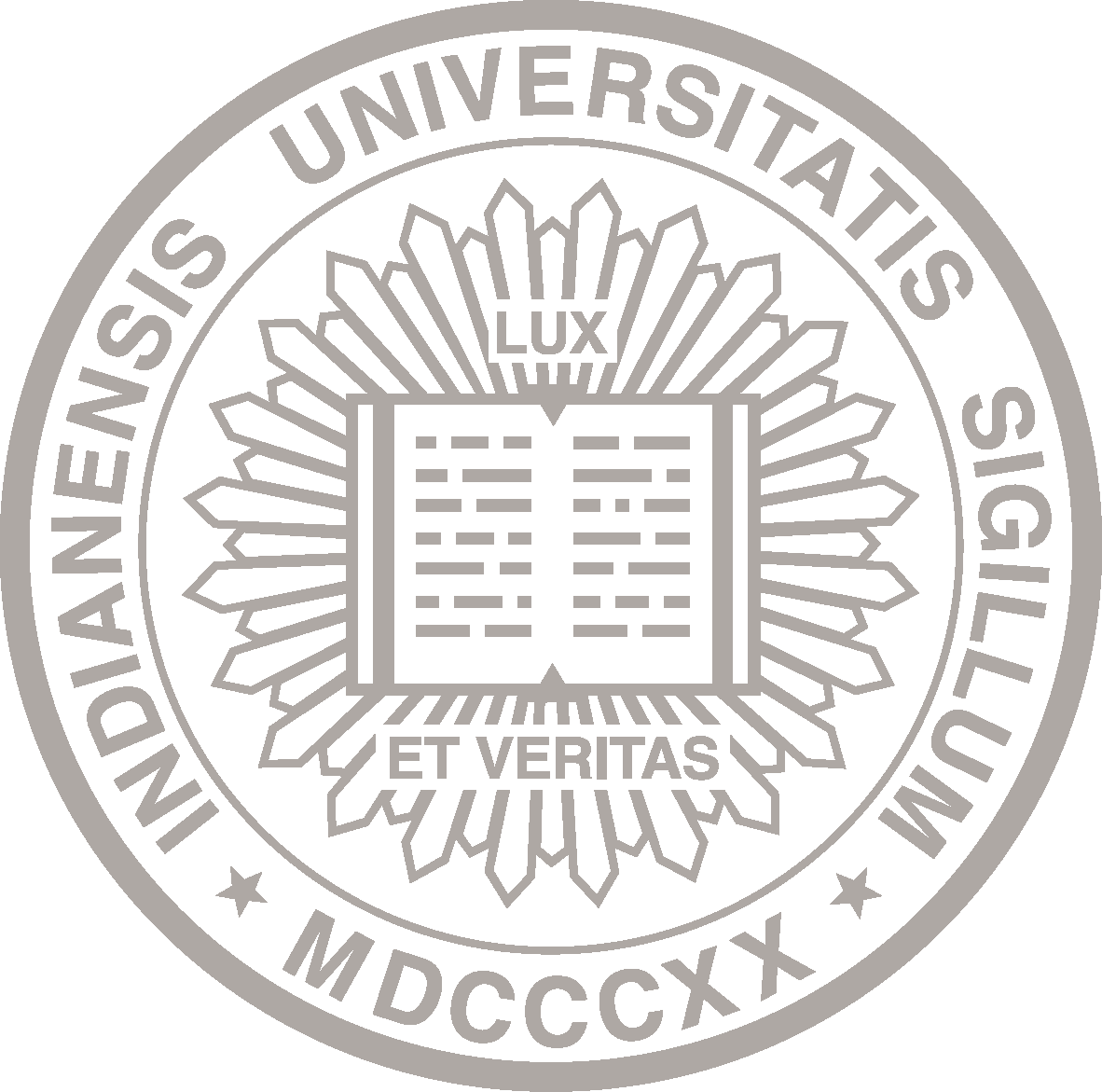 About This Policy
Effective Date:

02-11-2009
Date of Last Review/Update:

02-17-2012
Responsible University Office:

Office of the Executive VP for University Academic Affairs
Responsible University Administrator:

Vice President for International Affairs
Policy Contact:

Shawn Reynolds
Executive Director
University International Partnerships and Strategic Initiatives


shreynol@indiana.edu
Policy Feedback:

If you have comments or questions about this policy, let us know with the policy feedback form.
Many policies are quite lengthy. Please check the page count before deciding whether to print.
Scope
1. This policy applies to any affiliation Indiana University might enter into with an international institution.  In general terms, an affiliation is a two-way exchange of students or faculty for academic purposes.  The categories outlined below further describe the types of activities that should and should not be considered for Official International Affiliation status.
1.1. Strategic Partnerships:  These partnerships are the most advanced affiliation IU enters into and must have the prospect of substantially enhancing the education and research mission of the university as a whole while having multiple, in-depth opportunities for the exchange of faculty, students, courses, and joint research.  Strategic Partnerships, because of their high level of engagement, are rarely entered into as a "first-contact" between universities, but are formed after involvement of top-level leaders from IU and the partner university.
Specific Examples of Strategic Partnerships: Moi University in Kenya, Sungkyunkwan University in South Korea, Sun Yat-sen University and Zhejiang University in China.
1.2. Primary Agreement (Sometimes referred to as Memorandum or Agreement of Friendship and Cooperation): This type of agreement is a university-wide agreement consisting of multi-level partnerships with a peer university that shares IU mission of teaching and research.  The Primary Agreement does not involve a commitment to specific action but does confirm the intention of the cooperating institutions to develop collaborative activities related to research and teaching.  The high level of sophistication necessary for this type of agreement to succeed mandates presidential support by both universities, documented by the signatures of the presidents on the agreement.  (Sample available in Appendix I)
1.3. Sub Agreement (also referred to as a Implementation Plan):  An affiliation in this category is entered into under the umbrella of a Primary Agreement and contains a detailed, functional plan for research, teaching, collaborative engagement or related activities between units within the two institutions.  Partnering units are most commonly departments, schools or campuses and their counterparts at the international university.  The tangible nature of these agreements require a defined time period, an outline of the exchange of personnel (faculty, staff, and/or students) as well as the amount and source of budgetary commitments to support the exchange.  (Sample available in Appendix II)
1.4. Exception (Standalone Unit-to-Unit Agreements):  If a Primary Agreement has not been established with an institution but an implementation plan is desired, there is the option for the potential agreement to be considered for approval as a Stand Alone Unit-to-Unit Agreement.  Because this type of affiliation is an exception to the agreements outlined above, evidence of the mutual benefit of this agreement should be extensively presented in the application materials.
1.5. Overseas interaction that should NOT be considered for Official International Affiliation status:
1.5.1. Based on the necessity for equal exchange and sustainability in an international affiliation, interaction abroad with an institution that simply acts as a staging point for IU personnel without a mutually beneficial exchange should not be considered for a potential international affiliation.
1.5.2. The Offshore and Cross-Border Policy will cover any activity falling under the categories below.  If you would like more information about these categories and the applicable policy, please refer to the Offshore and Cross-Border Programs Policy.
- Offshore Academic Programs (Degree, Minor, Certificate)
- Overseas University Centers or Offices
- Twinning Programs
- Branch campuses
- Distance Education Programs Administered in Association with Overseas Organizations
- Externally Funded Projects
- School-of-Record
1.5.3. Any type of contractual agreements entered into will not be considered an affiliation.  This type of activity would be one-way and fee-for-service in nature.  Examples of a contractual agreement include a university providing a service for overseas study students while abroad or a university providing a service to a visiting faculty member.
Policy Statement
2. Because of the importance international affiliations hold with respect to IU's research and education missions, agreements must be carefully considered in order to ensure that IU enters into mutually beneficial international affiliations with partner institutions that are viewed as research and education peers.  Central to discerning if an affiliation is mutually beneficial are the criteria listed below.
2.1. General Criteria for Approving Partnerships:
2.1.1 While world rankings alone should not be the criteria for partner selection, IU should nonetheless review multiple ranking sources in order to determine the stature of a potential partner. The expectation is that IU will engage in linkages with institutions of the highest caliber.  However, what constitutes appropriate partnerships will vary with the size and mission of the IU campuses involved.
2.1.2. Sustainability of the affiliation should be a major factor when selecting a partner institution.  IU should evaluate the potential for partner institutions to contribute to the exchange as well as IU student interest in exchanges and faculty interest in joint research programs.  Partnerships contingent on the action of a single faculty member are not as sustainable as those with shared support of multiple faculty members and are thus not recommended.
2.1.3. Partnerships should be mutually beneficial. Many leading overseas universities might already have ongoing and substantial international partnerships. IU might, therefore, look beyond some of the more obvious top-tier universities to others that might complement IU or present excellent opportunities for collaboration.
2.1.4. When relevant, IU should develop relationships with universities that have an established infrastructure for hosting overseas study students.
2.1.5. Whenever possible, partnerships should involve collaboration of two or more schools across the university in order to leverage broader connections with the partner.  This broadening of a partnership scope also increases the probability for the sustainment of the partnership.
2.2. Specific Criteria to Consider with Regards to Primary Agreements:
2.2.1. There must be multiple opportunities at the partnering university for connections and exchanges with IU.
2.2.2. A historic linkage between IU and the partnering university may exist and may be part of the basis for a Primary Agreement.
2.2.3. A Primary Agreement can also be formed on the basis of institution building. Institution building is defined as an IU partnership with a relatively new or less developed university for the purpose of providing technical assistance, curriculum development, and human resources to foster growth in the partner university.  An institution building agreement should be service oriented but also be of benefit to IU by providing teaching and research opportunities abroad for IU faculty and by bringing international faculty and students to IU.
2.3. Specific Criteria to Consider with Sub Agreements:
2.3.1. The agreement or plan must have the support of the Department/School or College Dean overseeing the agreement or plan.
2.3.2. The agreement or plan must align with the School's/College's strategic plan.
2.3.3. Immediate and viable exchange opportunities are apparent.
2.3.4. Immediate and viable study abroad opportunities may be present with the agreement or plan.
2.3.5. Multiple faculty members should share an interest in and dedication to the agreement or plan.
2.3.6. Exchange visits between partners should have taken place.
2.3.7. The agreement or plan might act as a catalyst for future funding.
2.4. Specific Criteria to Consider with Exceptions:
2.4.1. There must be an apparent and defendable reason why IU should not pursue a primary agreement with the partnering university.  An explicable reason may be because the partnering institution offers an opportunity for a mutually beneficial bond between a specific school or department but does not have the ability for system-wide collaboration (e.g. music or law school with no other departments).  Another reason to pursue this exception might be the partner institution's unwillingness to enter into a Primary Agreement with IU.
2.4.2. The partner institution may fulfill a specific research/area studies goal outlined by a specific department.
2.4.3. The renewal of a long-standing active affiliation is also reason for the consideration of a Standalone Unit-to-Unit Agreement.
2.4.4. In the event that solid world or national rankings are not available for the partnering institution, other criteria should be used to exhibit the institution's reputation.  Some of these criteria could be, but are not limited to, awards received by the department or university, publications of faculty in the department or university in peer reviewed journals, or the standing of the university's other partnerships.
Reason for Policy
3. This policy is in place to make certain any international affiliation IU enters into is not only mutually beneficial but also sustained and active for the duration of its term.  An application process that evaluates the partner institution's ranking and prospective exchange activities as well as an annual review of collaborative efforts accomplishes this.  Finally, this policy is a resource for IU faculty and staff, outlining the factors that contribute to a positive linkage between IU and other universities and the process for establishing an international linkage and exchange.
Procedures
4. Application Process:
4.1. First and foremost, a careful review of the above agreement/partnership classifications should be made in order to understand better how the desired affiliation would be characterized.
4.2. Following a review of the affiliation categories faculty should create a draft agreement based on the standard Indiana University template available on the OVPIA's website.
4.3. Along with the Draft Agreement, a written recommendation from the School's Dean or Division Head is required as a supplemental document.  It is important to remember that this draft agreement requires the signature of the Department Chair and Department Dean/Division Head.  Partnerships entered into by IUPUI also require the signature of the Associate Vice Chancellor, International Affairs on this written recommendation. Agreement applications at IUB also require the signature of the Provost.
4.4. After a Draft Agreement and written recommendation are produced, the Application Form for International Agreements must be submitted to the OVPIA.  This form is available online and accessible by following this link: www.agreementapplication.com.  Please don't forget to upload a digital copy of your draft agreement and written recommendation to the online application.
5. Approval Policy:
5.1. Once submitted, the complete application will be reviewed by the OVPIA and the office will contact the application draftee if questions or desired revisions arise.
5.2. After a finalized Draft Agreement has been created, the OVPIA will secure the signatures of the following officers/offices in order:
5.2.1. Legal (if needed)
5.2.2. Treasurer (if needed)
5.2.3. Vice President of International Affairs
5.2.4. President
5.3. Upon full execution by IU, the agreement(s) will be sent to the IU applicant, who will forward the agreement(s) to the partner institution for their signatures.  The partner institution should be instructed to return one (or two, where there is a translation version) fully executed agreement(s) to the applicant.
6. Recordkeeping and Review Policy:
6.1. One original copy of an agreement that has been fully executed by both institutions shall be provided to the OVPIA for record keeping purposes.
6.2. The OVPIA shall maintain a Register of International Affiliations, which shall be updated upon receipt of any new agreement pursuant to this process.  The status of each affiliation agreement in the Register shall be updated on an annual basis (or as often as the details of the affiliations change).  The responsible faculty member shall update the entry for each agreement in the Register of International Affiliation by using the online form (URL can be found in the Related Information Section).
7. Policy on Inactive Agreements:
7.1 An inactive agreement is defined as an agreement where for two or more years no activities have occurred from either side.  Inactive agreements will be deleted from the OVPIA online Register of International Affiliations and will not be included in the Indiana University International Factbook.  If the agreement has not expired it can stay on file and be reinstated if activities do occur within the remaining duration of the agreement.
7.2. If an agreement of indefinite duration is inactive for two or more years it will be deleted from the online Register and will not be include in the Factbook.  The agreement will be kept on file, but if new activity occurs or both sides want to reactivate the agreement, the agreement will need to go through IU's formal application, approval, and signature process.  The new agreement must be of 3-5 years duration.
8. Letters of Intent:
8.1. A letter of intent, document of intent, or memorandum of intent, when jointly signed between an IU school or department and a proposed partner institution are considered agreements and cannot be issued independently of the OVPIA approval process.
9. A dean or department chair may issue a letter of interest. This would indicate that the unit is interested in exploring a linkage.  The letter should indicate that IU has established approval procedures for ratification of all agreements. The letter of interest should originate from IU and may not be co-signed by the proposed partner institution.
Definitions
The terms affiliation, agreement and partnership are used interchangeably in this policy.
Sanctions
In the event a unit creates an affiliation without adhering to the policy outlined above, any partnerships created will not be endorsed by the University and will receive neither the support of the Office of the Vice President of International Affairs nor the Office of the President.
Additional Contacts
| | | | |
| --- | --- | --- | --- |
| Title | Contact Name | Phone | Email |
| University Director International Partnerships and Strategic Initiatives | Shawn Reynolds | 812-856-9024 | shreynol@indiana.edu |